CANNOCKSLEEP®
NATURAL HERBAL SLEEP REMEDY
Cannocksleep® is an highly advanced herbal sleep remedy formulated from freshly harvested and organically grown Hemp containing CBD and other Cannabinoids, Lemon Balm, St Johns Wort, Lavender, Camomile, Hops, Passion flower and Valerian root.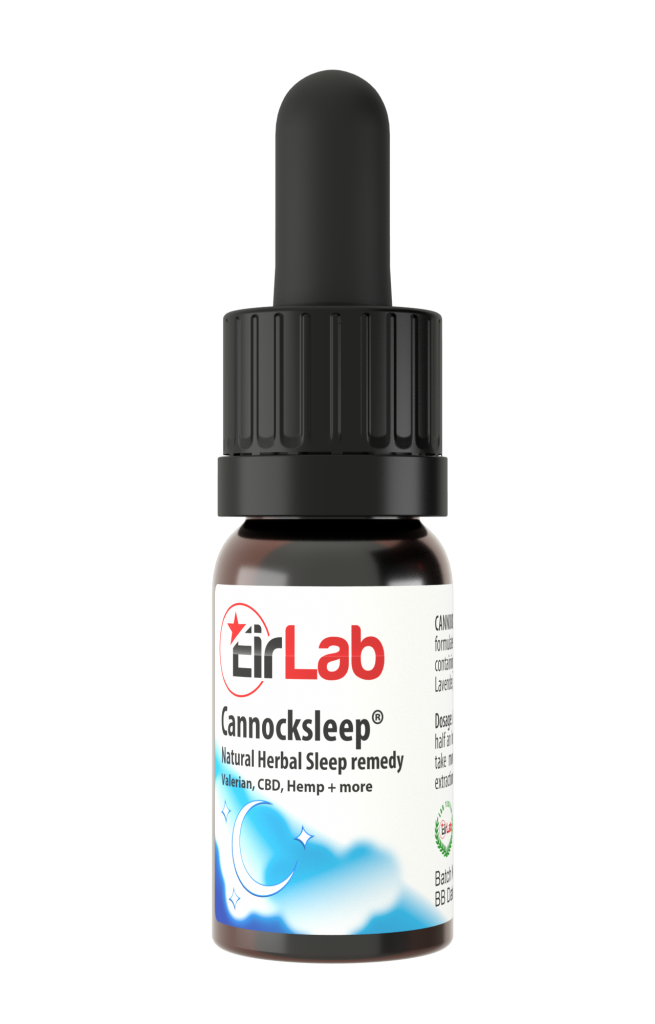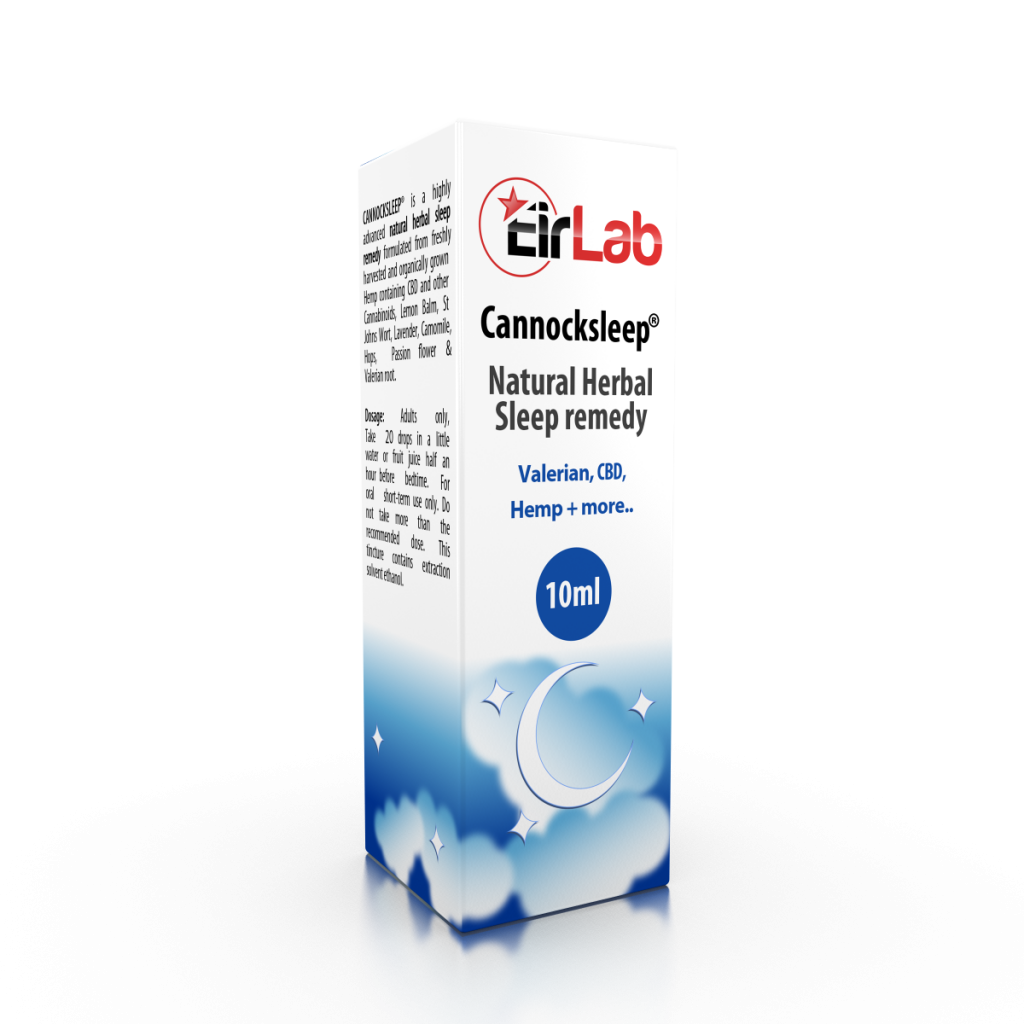 Cannocksleep® may be used as a sleep remedy or for mild anxiety, by people over 18 years of age.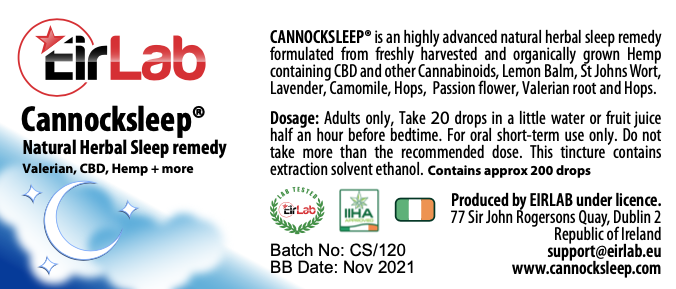 Sizes: 10ml
Dosage: Adults only, Take 20 drops in a little water or fruit juice half an hour before bedtime. For oral short-term use only. Do not take more than the recommended dose. This tincture contains extraction solvent ethanol.
THIS PRODUCT IS IIHA APPROVED.
HEMP SUPPLIED BY HEMPTURE
Produced by EIRLAB under licence.
77 Sir John Rogersons Quay, Dublin 2
Republic of Ireland
support@eirlab.eu
www.cannocksleep.com
Available from AUTHORISED DISTRIBUTOR